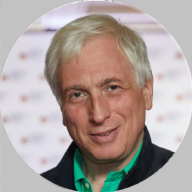 Leonid Mlechin
Russian Journalist and TV Host
Read Bio
Leonid Mlechin was born in 1957. He studied journalism at the Moscow State University and upon graduation worked at the weekly magazine "Novoye Bremya" and the newspaper "Izvestia". Leonid became the author and producer of a number of popular tv-shows and documentaries. He also authored several fiction and non fiction books.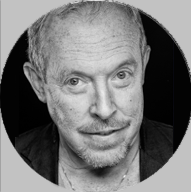 Andrey Makarevich
Artist, Musician, and Producer
Read Bio
In 1969 Andrey founded the rock band "Mashina Vremeni". The band had celebrated their 50th anniversary in 2019 with a world tour and are releasing a new album in November 2020. It is the longest active and most famous of all Russian Rock Bands.
He is also the creator of SMAK, an extremely popular Russian cooking show running from 1995 to 2018, at which time it moved to Youtube where it continues to run today.
Andrey received awards for his artistic contributions to Russia from both President Boris Yeltsin and Vladimir Putin..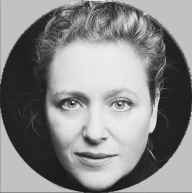 Ronit Asheri
Actress, Netflix's "Unorthodox"
Read Bio
Ronit Asheri-Sandler is an actress, singer, and a voice talent. She was performing at the Yiddishpiel Theater in Israel for 13 years and appeared in many plays and vocal performances.
Currently she is performing at the New Yiddish Rep in New York, where she had a part in "Awake and Sing" by Clifford Odets and in Hanoch Levin's play "The Labor of Life".
The biggest project that Ronit participated in was Netflix series "Unorthodox" where she got a part alongside her colleagues from NYR and her husband Gera Sandler.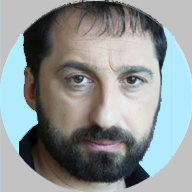 Gera Sandler
Actor, Netflix's "Unorthodox"
Read Bio
Gera Sandler is an actor, stage director, writer composer, voice talent and a TV personality. He was born in Soviet Union in 1973 and raised in Israel. Graduated from the School of Performing Arts "Beit Zvi" in 1997. He performed in the Gesher Theatre in Don Juan by Molar and The Last Devil by Isaac Bashevis Singer. Mostly For 15 years, he has been one of the leading actors in the Yiddishpil Theatre in Israel.
As a stage director Mr.Sandler directed numerous productions, including operas, original (Old New Year) and classic (The Labor of Life & The Whore  From Ohio by Hanoch Levin) dramatic plays.
Gera has appeared in over 30 movies and series such as "Who will write Our History" by Roberta Grossman,  MINYAN by Eric Steel  "A Holy Woman" by Emily Cheeger and acclaimed Netflix series "UNORTHODOX".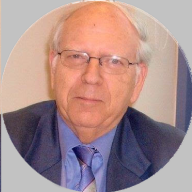 Efraim Halevy
Former Head of Mossad
Read Bio
Efraim Halevy served as the ninth Head of the Mossad (1998-2002) and deputy head (1990-1995) under Prime Ministers Yitschak Shamir, Yitschak Rabin, Benjamin Netanyahu, Ehud Barak and Ariel Sharon. He was the National Security Advisor (2002-2003) and Ambassador to the European Union (1996-1998) as well as Head of the Centre for Strategic Studies of the Hebrew University of Jerusalem (2003-2011). Most of his activities have never been published- Yitchak Rabin revealed his key role as the Prime Minister's representative to King Hussein throughout the negotiations on the Israel-Jordan peace treaty.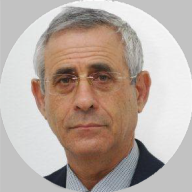 Dr. Mordechai Kedar
Middle East expert at the Begin-Sadat Center for Strategic Studies
Read Bio
Dr. Mordechai Kedar, the Director of the Center for the Study of the Middle East and Islam (under formation), a research associate of the Begin-Sadat Center for Strategic Studies and a lecturer in the Department of Arabic at Bar-Ilan University in Israel, is one of Israel's leading figures in understanding the Arab world. He is the Middle East analyst of the daily newspaper "Makor Rishon" as well as other publications.
Dr. Kedar is a frequent guest in the Israeli, Arab and international media. In January of 2011, Dr. Kedar gave a very insightful presentation on Capitol Hill on "Why is the Middle East Such a Difficult Area for Americans and Westerners to Understand?"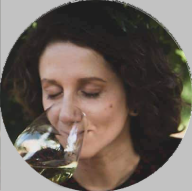 Einat Klein
Founder at Vino&Co
Read Bio
Einat Klein is the founder of the project "Vino&Co" which is dedicated to bringing Israeli Wine to the world and discussing winemaking as a whole. During quarantine historian and sommelier Einat Klein has been conducting online wine tasting for a wide audience of wine lovers, giving lectures and inspiring love to this noble and complex drink.
During her events, the audience learns how to correctly assess wine, paying attention to texture, structure, and find a key to understanding wine and its maker. .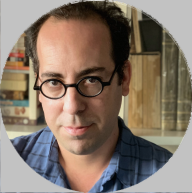 Roy Chen
Writer, playwright, translator
Read Bio
Roy Chen was born in Tel-Aviv, 1980. Since 2007 he is theChief Dramaturge of Gesher Theatre.  Among Chen's plays there are political satires: The Dropout, Herzel Said, The Tunnel; plays for children: Spirit of the Theatre, The Odyssey; and original plays inspired by iconic texts: I Don Quixote, Alice, The Dybbuk.  As an author Chen published a novel and a collection of short stories. Souls his new novel was published in Hebrew (Keter, 2020) and will be published in Italian (Giuntina, Florence) and Russian (Phantom Press, Moscow). Chen translated classic fiction novels and over 40 plays from Russian, English, and French to Hebrew. Among the authors are: Pushkin, Dostoevsky, Bunin, Gogol, Kharms, Chekov, Moliere, Anouilh, Zeller, Bashevis-Singer, Icke, Pirandello, etc. Chen' plays are travelling the world with Gesher Theater (USA, Canada, Russia, China).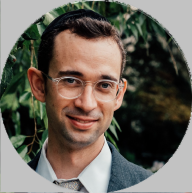 Rabbi Ya'akov Trump
Rabbi of Young Israel of Lawrence Cedarhurst
Read Bio
Rabbi Trump grew up in Johannesburg, South Africa. After graduating high school, he spent several years in Kerem BeYavneh in Israel followed by Ner Yisrael, Baltimore. He holds a BA in Mathematics from Yeshiva University and has taken multiple Actuary exams.
Rabbi Trump served as hub coordinator of the Shabbos Project in the Five Towns-Far Rockaway, and on the Five Towns Drug Awareness Panel. He is the co-chair of the 59th annual RCA Convention for that brings together Rabbis from across America.Rabbi of Young Israel of Lawrence Cedarhurst Rabbi Ya'akov Trump.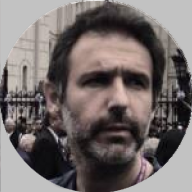 Igal Hecht
Film director, producer
Read Bio
In 1999, Igal Hecht created Chutzpa Productions Inc. His award winning films have been described as controversial and thought provoking. His films have dealt with human rights issues to pop culture. Throughout his twenty-year career, Igal Hecht has been involved in the production of over fifty documentary films and over twenty television series. Igals films and television series have been screened nationally and internationally on Netflix, BBC, Documentary Channel, CBC, YES-TV (Canada), HBO Europe and many others. Igal's work includes editing and producing "The Story of Furious Pete" which had its sold out world premiere at the 2010 Hot Docs Film Festival. He produced and directed "The Hilltops" which premiered at the 2011 Hot Docs Film Festival. In 2013 he directed and edited the award-winning documentary "A Universal Language," a film that pushed the limits by bringing comedy to the Middle East. Igal's film 'The Sheik,' premiered in 2014 at Hot Docs. Igal has also served as a director of photography for numerous award-winning films. In 2014 Igal wrapped up the eighth and final season of the show "Muzika", which has aired weekly in Canada and the US since the fall of 2011. Igal produced, edited and directed 104 episodes for the series. In 2014-2015 Igal co-produced "A Woman's Story", shot in Canada, Poland, Bangladesh, and Rwanda, The film directed and produced by Azra Rashid, has aired on numerous channels and has received awards and critical acclaim around the world. He also edited the acclaimed film "The Pass System," by Alex Williams. In 2016, Daughters of Eve, a six part docs-series that Igal created and produced had it's world premiere on YES-TV in Canada and has showcased internationally and on the streaming service pure Flix. Also in 2016, Igal released the award winning film My Home, which won him best director award at the Global Cinema Film Festival and best film at the Mosiac and Cinview international film festivals. The film had it's world broadcast premiere on the Documentary Channel in Canada and on Israel's premiere documentary show on Channel 1. The film has also been broadcasted across the Middle East BBC Arabic. In 2017 Igal produced and directed four television series for a total of over 60 episodes. They include a part 13 part documentary series about Christianity in Latin America called House of God. The show airs nationally in Canada on YES-TV. Hecht also produced and directed a 13 part series called Buskers, about street performers around the world. In 2018 Hecht came out with his new series Holy Art, which has been renewed for two additional seasons and airs nationally on YES-TV. In 2019, Hecht will be completing his film Forgotten on Sinjar, which deals with the Yazidi Genocide. The film will be released in 2020. As well, In 2020, Hecht will be coming out with his film My Election and a new 10 part docu-drama series called "The Wilderness".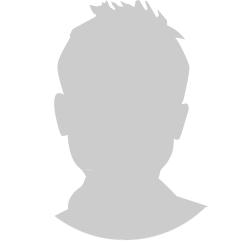 Join us as a Presenter at Limmud FSU Canada Conference