Presenters 2020
___
Over 50 accomplished, exciting and diverse presenters, giving over 70 sessions, will be part of Limmud FSU Canada 2020.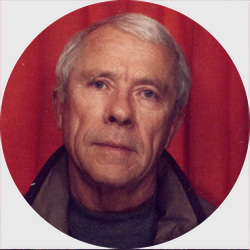 Lev Malakhov
The True Story of a Chernobyl Liquidator
Read Bio
Lev Malakhov was born in Kuzbass, West Siberia. Upon graduation from the Kiev Aviation Institute, Lev worked in Africa. After receiving his doctor degree in aviation mechanics worked as a professor, lecturing on ecology and environmental control at the Kiev Aviation Institute. From 1986 to 1987 Lev with a group of colleagues developed a water treatment device that was used to deactivate and purify radioactive water. He will share his firsthand account of the events.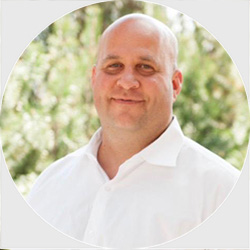 David Greaves
Former Israeli Bobsledder and current day, entrepreneur
Read Bio
David Greaves is a former Israeli Bobsledder and current day, entrepreneur. He runs Protexia, a philanthropy consulting firm, in Winnipeg. As a founding member of the Israeli Bobsled Team in 2002, David made aliyah and competed in two bobsled World Championships (Germany and Calgary). David now serves as the President of Bobsleigh Skeleton Israel (BSI), an Israeli national Olympic sports federation under the umbrella of Israel's National Olympic Committee (NOC). .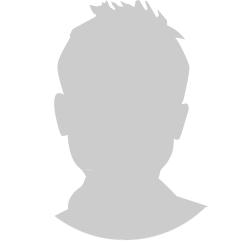 Alla Reed
Russian singer
Read Bio
Alla Reed is a Russian singer, a soloist of Gradsky Hall Theatre and a finalist of the TV show Golos 4. Alla's repertoire embraces wide range of musical genres from rock and jazz to Jewish folklore and contemporary Israeli songs. She sings in English, Russian, Hebrew, Yiddish and French and is known for her unique rich contralto voice. .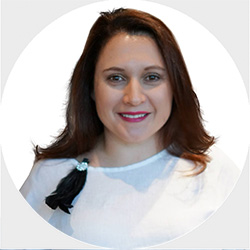 Alona Davelman
Personal stylist and fashion entrepreneur
Read Bio
Alona is the TV host of the show "Style Perfection with Alona Davelman", creator of the makeover project "The New Me", and fashion stylist of the Canadian show "SuperModel Canada Search". Her fashion projects have been published by a variety of different fashion magazines, such as: "SOLIS", "Kids Fashion Magazine", "STYLECRUZE MAGAZINE Inc", and more. Alona believes that each person should be in style, regardless of age, size, or budget. With her complete fashion makeovers, everyone can discover their signature style that best reflects their beauty and true identity. .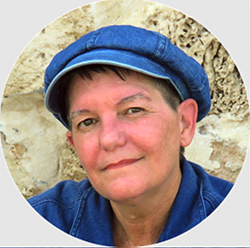 Yael Shahar
Read Bio
Yael Shahar was born in Texas. She converted and made aliyah as a teenager. Since then, she has spent most of her career working in counter-terrorism and intelligence, with brief forays into teaching physics and astronomy. She served as a reservist in the IDF's hostage rescue unit, and as a sniper in Israel's Border Guard "Matmid" units. A dynamic public speaker, Shahar has lectured worldwide on subjects related to trends in terrorism, non-conventional and techno-terrorism, threat assessment, and asymmetric conflict. She has published numerous articles on these topics in books and refereed journals. She currently blogs on Jewish topics at www.yaelshahar.com, as well as on the Times of Israel blogs..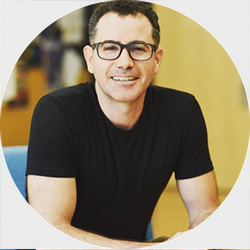 Elan Divon
Founder and CEO
Read Bio
Elan Divon is a Harvard-trained author, speaker, and founder of Divon Academy: an organization that prepares students and professionals for success in an age of disruption by teaching skills essential for personal growth, career preparedness, peak performance, and wellbeing. Over the years, Elan has worked with a variety of audiences and demographics. Between 2012-2018, Elan served as VP of Canadian Friends of Hebrew University where he co-founded The Einstein Legacy Project that was featured on NASDAQ and partnered with the European Space Agency to support young innovators in underserved communities in Africa. During this time, Elan also cocreated Genius 100 Visions: the world's first 3D printed book featuring essays from 100 leading minds.
3 Keys to Your Child's Long-term success
Technology has disrupted how we live and work, but it has also disrupted the skills young people need to succeed. In this presentation you'll discover the 3 biggest predictors of long-term success and learn how to help your child develop strength in these areas. At the same time, you'll learn strategies that will help you as a professional and as a parent.
You'll leave the presentation with tools to help your child manage stress and anxiety, build a resilient mindset, and develop clarity around what it takes to thrive in today's fast changing world.
The 3 Gifts of Your Jewish Experience and how to claim them!
The most successful people on the planet share a common journey that is remarkably similar to the Jewish journey and experience. In this presentation you will discover what this journey is, and learn how to leverage your Jewish experience towards greater professional success, personal fulfilment, and wellbeing.
The presentation combines ancient Jewish wisdom with cutting edge science in the realm of peak performance, habit formation, mindset, emotional intelligence and stress management, to help participants unlock the three biggest predictors of success.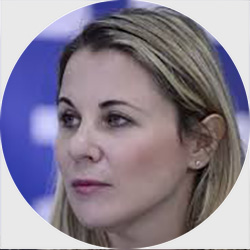 Ksenia Svetlova
Israeli politician, journalist
Read Bio
Ksenia Svetlova is an Israeli politician, journalist, associate professor at the Hebrew University of Jerusalem and policy fellow at the Israeli Institute for Regional Foreign Policies. She served as a member of Knesset for the Zionist Union..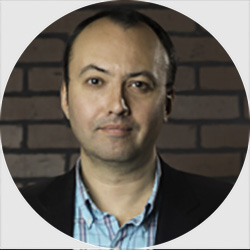 Maxim Kravchinsky
PhD, Author, Producer and TV Host at ECG Production (Canada)
Read Bio
Many of us remember the era of extensive prohibition in the USSR. The ability to leave the country, to attend a place of worship, to learn one's native language and even sing one's native songs in public were heavily restricted. Nevertheless, thousands of people, both in the Soviet Union and abroad, were actively opposing the outrageous conduct of the state. This resistance, at times, would take very surprising forms.
In the early 1970's, records of songs prohibited in the USSR started to emerge in the West and in Israel. Some of these songs were of a clearly political character, calling on the Soviet government to let the Jewish people go. The others, were purely religious, however secretively recorded in the USSR, because of the state's hostile attitude towards religion. Satirical opuses of Soviet singers-songwriters, often times translated to Hebrew or Yiddish, could also be found on those records.
Each and every of those records had its own story. Sometimes, these stories amounted to a real drama. Other times, they were rather comical or just a commercial project.
All this and more, will be discussed during the presentation.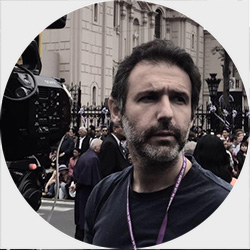 Igal Hecht
Film director, producer
Read Bio
In 1999, Igal Hecht created Chutzpa Productions Inc. His award winning films have been described as controversial and thought provoking. His films have dealt with human rights issues to pop culture. Throughout his twenty-year career, Igal Hecht has been involved in the production of over fifty documentary films and over twenty television series. Igals films and television series have been screened nationally and internationally on Netflix, BBC, Documentary Channel, CBC, YES-TV (Canada), HBO Europe and many others. Igal's work includes editing and producing "The Story of Furious Pete" which had its sold out world premiere at the 2010 Hot Docs Film Festival. He produced and directed "The Hilltops" which premiered at the 2011 Hot Docs Film Festival. In 2013 he directed and edited the award-winning documentary "A Universal Language," a film that pushed the limits by bringing comedy to the Middle East. Igal's film 'The Sheik,' premiered in 2014 at Hot Docs. Igal has also served as a director of photography for numerous award-winning films. In 2014 Igal wrapped up the eighth and final season of the show "Muzika", which has aired weekly in Canada and the US since the fall of 2011. Igal produced, edited and directed 104 episodes for the series. In 2014-2015 Igal co-produced "A Woman's Story", shot in Canada, Poland, Bangladesh, and Rwanda, The film directed and produced by Azra Rashid, has aired on numerous channels and has received awards and critical acclaim around the world. He also edited the acclaimed film "The Pass System," by Alex Williams. In 2016, Daughters of Eve, a six part docs-series that Igal created and produced had it's world premiere on YES-TV in Canada and has showcased internationally and on the streaming service pure Flix. Also in 2016, Igal released the award winning film My Home, which won him best director award at the Global Cinema Film Festival and best film at the Mosiac and Cinview international film festivals. The film had it's world broadcast premiere on the Documentary Channel in Canada and on Israel's premiere documentary show on Channel 1. The film has also been broadcasted across the Middle East BBC Arabic. In 2017 Igal produced and directed four television series for a total of over 60 episodes. They include a part 13 part documentary series about Christianity in Latin America called House of God. The show airs nationally in Canada on YES-TV. Hecht also produced and directed a 13 part series called Buskers, about street performers around the world. In 2018 Hecht came out with his new series Holy Art, which has been renewed for two additional seasons and airs nationally on YES-TV. In 2019, Hecht will be completing his film Forgotten on Sinjar, which deals with the Yazidi Genocide. The film will be released in 2020. As well, In 2020, Hecht will be coming out with his film My Election and a new 10 part docu-drama series called "The Wilderness".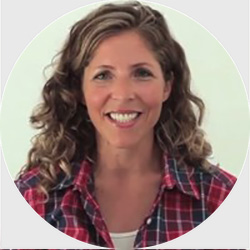 Mijal Ben-Dori
The Jewish Agency for Israel's Regional Director to Canada
Read Bio
Based out of Toronto, Mijal had started her current role in August 2016. Mijal's professional life has combined over 20 years of informal Jewish education, management and service along with 10 years of entrepreneurial experience. By combining her passions for Israel, music, innovation and informal education, Mijal used pop music and culture as an indicator and a lens by which to explore society's underlying norms and behaviours. before taking on her current role, Mijal has also designed and led over 500 presentations, workshops and academic courses on her ideas, and particularly as applied in the case of Israel, Some ideas were shared by her on the TedXWhiteCity event dedicated to innovation, which was held in Tel Aviv in 2015.
The workshop explores the history, culture and social norms of Israel, as they have evolved throughout the years, and are so clearly exemplified by the local music. .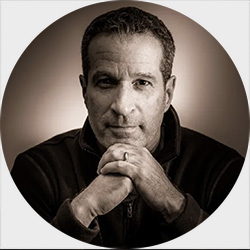 Gabriel Israel
Tech-business executive
Read Bio
As a tech-business executive, Gabriel's photography allows him to integrate the practical and the artistic, the physical and the metaphysical in his daily life. His passion for photography developed in the late nineties inspired by his numerous travels around the globe and since then he has created a wealth of original artworks. His art provides a much-needed pause in our mundane lives, transforming fleeting moments and distant places that were invisible to us into a collective memory that can last a lifetime. His work was recently exclusively exhibited in one of the top galleries in Toronto.
Photography Workshop .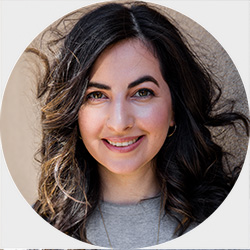 Marsha Druker
Founder and Director of Fuckup Nights
Read Bio
Marsha Druker is the Founder and Director of Fuckup Nights Toronto and Kitchener-Waterloo, chapters of the global speaker series and community that shares stories of professional failure in 330+ cities.
A passionate community builder, Marsha loves bringing people together to have genuine conversations about all sides of entrepreneurship, failure and mental health. She believes that vulnerability makes us stronger, not weaker. Before getting into community building, Marsha held various Marketing and PR roles. She's lived in Tel Aviv, where she worked at Veed.me (acquired by Fiverr). As a proud Schulich School of Business alumni, Marsha volunteers with Schulich Startups working on strategy and social to help showcase and propel all things entrepreneurship at Schulich.
Marsha will share the work she's doing with Fuckup Nights to change the conversation around failure. She will share some common failure themes and lessons from their past talks and the research they've been doing about failure around the world. .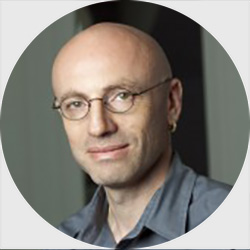 Leonid Livak
Professor at the Department of Slavic Languages and Literatures
Read Bio
Leonid Livak is a professor at the Department of Slavic Languages and Literatures and the Centre for Jewish Studies at the University of Toronto. He is a specialist in nineteenth and twentieth century Russian and European cultural history. He is the author of numerous studies of Russian modernist and Russian emigre literatures; as well as of Russian-French and Russian-Jewish cultural history.
Two sessions: How Jews became Russians This session will explore the history of Jewish cultural assimilation and social integration in Russia before 1917. The Jews of the European Imagination. This session will explore the historical genesis and evolution of the ideas about Jews in Christian and post-Christian Europe. .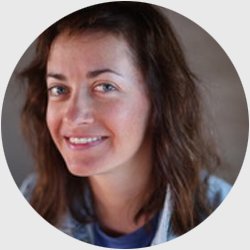 Katya Ustinova
Filmmaker
Read Bio
Katya Ustinova is a Russian born documentary filmmaker living in New York. She has worked as a TV producer, script writer and reporter for almost ten years prior to switching over to documentary filmmaking. She got her MFA degree in Social Documentary from the School of Visual Arts in New York in 2012 along with receiving a Paula Rhodes Award for exceptional achievement in Documentary filmmaking for her thesis film.
Over the past several years she has been working on three feature length films covering very different themes, stories and characters. As the other two films are still in progress, Shtetlers is her first completed feature length documentary..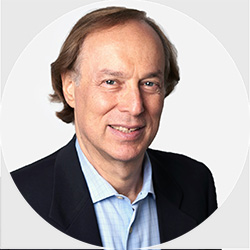 Dr. David S. Weiss
President and CEO of Weiss International Ltd
Read Bio
Dr. David S. Weiss, Ph.D., ICD.D is President and CEO of Weiss International Ltd., a firm specializing in innovation, leadership, and HR consulting. David is the author or co-author of seven books including Innovative Intelligence, which was reported by CBC News as a "top 5 business book" in the year it was published. David currently teaches at four university executive development programs, including Rotman, Schulich, DeGroote and St, Mary's University.
Leading through Complexity: The New Core Capability The digital age created a major shift in leadership requirements, and many people are now struggling with accurately capturing qualities of what is required of the modern-day and future leaders. In this session, Dr. David Weiss will discuss the new core capability for leaders to be able to lead through complexity by drawing out the innovative capacities of their employees and teams. He will then describe the core intelligences required to lead through complexity effectively. .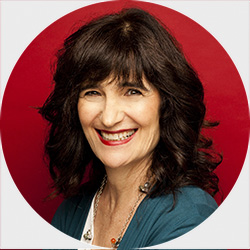 Dr. Nora Gold
Author of three books of fiction
Read Bio
Dr. Nora Gold is the author of three books of fiction, and in all of them Israel plays a central role. In her first book, Marrow and Other Stories (winner of a Canadian Jewish Book Award), the title story is set in Jerusalem during the first intifada and reflects on this experience. Gold's novel Fields of Exile (winner of the 2015 Canadian Jewish Literary Award) was the first – and is still the only – novel dealing with the issue of anti-Israelism on campus. Her most recent book, the novel The Dead Man (which was published in Hebrew in Jerusalem this summer) is set entirely in Israel. This part love story/part mystery explores the complex relationship between a Canadian composer of Jewish sacred music and a famous music critic who lives in Israel.
In this session, Dr. Gold will discuss the Israeli dimension in her work, illustrating her points by reading short excerpts from her books. .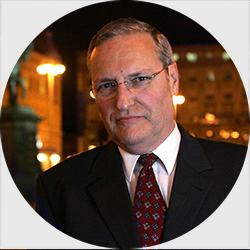 Efraim Zuroff
Israeli historian and Nazi hunter
Read Bio
Efraim Zuroff is an American-born Israeli historian and Nazi hunter who has played a key role in bringing indicted Nazi and fascist war criminals to trial. Zuroff, the director of the Simon Wiesenthal Center office in Jerusalem, is the coordinator of Nazi war crimes research worldwide for the Wiesenthal Center and the author of its annual "Status Report" on the worldwide investigation and prosecution of Nazi war criminals which includes a list of "most wanted" Nazi war criminals. .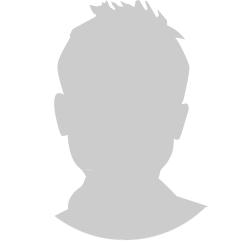 Join us as a Presenter at Limmud FSU Canada Conference