Presenters
___
Over 40 accomplished, exciting and diverse presenters will be part of Limmud FSU Canada 2018.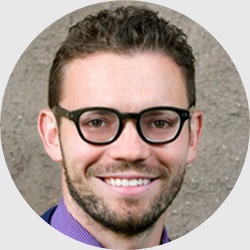 Ben Rosenfeld
American Comedian
Read Sessions
Late night comedy show by Ben Rosenfeld
Read Bio
Ben Rosenfeld creates smarter comedy for smarter people. Ben's comedy blends his family's experience as Russian Jewish immigrants in America with his philosophical beliefs, political observations and unique characters. Ben has appeared on FOX's Laughs, CBS This Morning, National Geographic's Brain Games, NPR Weekend Edition, SiriusXM Radio, The New York Post, Rooftop Comedy and been featured as TimeOut New York's Joke of the Week. He has twice headlined at Caroline's on Broadway, hosted at the Lincoln Center and performs nightly in New York City. Ben has three comedy albums: the iTunes #1 best selling comedy album The United States of Russia (2018 – iTunes – released by Comedy Dynamics), the Amazon Top 5 best selling comedy album The Russian Optimist (2016 – iTunes | Amazon | Google Play – released by Comedy Dynamics / New Wave Entertainment) and Neuro Comedy (2012 – iTunes | Amazon ). Ben also created the illustrated coffee table book, Russian Optimism: Dark Nursery Rhymes To Cheer You Right Up, an Amazon Top 5 best seller in humor books.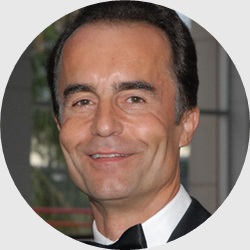 Bernd Wollschlaeger
Family physician, author of books on German life in WWII
Read Sessions
A German Life: Against All Odds Change Is Possible
In this intimate talk, Dr. Bernd Wollschlaeger will share his remarkable story of growing up in post-war Germany as the son of a highly decorated World War II German tank commander, recipient of the Iron Cross, personally awarded to him by Hitler. At an early age, Bernd discovered that his parents were concealing their past. Driven by curiosity and interest in finding the truth about the past and the Holocaust, Bernd explored Israel and Judaism through literature, a series of personal encounters with Jews in post-war Germany and finally a journey to Israel. These experiences led Bernd to convert to Judaism and make Aliyah.
Read Bio
Bernd Wollschlaeger is a board-certified family physician in private practice in Aventura, FL. He received his medical education in Germany and Israel and completed his residency training at Jackson Memorial Hospital, Miami, FL. Dr. Wollschlaeger also serves as a Clinical Assistant Professor of Family Medicine at the University of Miami School of Medicine, The Florida International and the Florida State University College of Medicine.
Dr. Wollschlaeger is also a book author, and his book "A German Life: Against All Odds Change is Possible" describes his struggle growing up in Germany in the shadow of his Father, a highly-decorated WWII tank commander and Nazi officer. He eventually converted to Judaism, emigrated to Israel and served in the Israel Defense Forces as a Medical Officer. In Spring 2013 he will release his novel "Samson's Shadow" and in Summer 2013 his book " Stauffenberg: My Live in the Shadow of a Hero."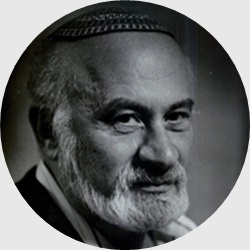 Boris Gulko
Chess Grandmaster, writer
Read Sessions
My life in chess and politics
Simultaneous chess boards game
Read Bio
Boris Gulko is psychologist by education, chess Grandmaster. Boris was champion of Soviet Union in 1977, and champion of the United States in 1994 and 1999. Boris was one of eight candidates for the match with the world champion in 1994, and one of 16 competitors for this title in 2000. He won many national tournaments in the United States and the USSR, as well as international tournaments around the world. Boris has a positive score with great world champion Gary Kasparov: three wins, one loss, and four draws.From 1979 to 1986 Boris was a refusnik. He won the right to leave the USSR after three hunger strikes and months of daily demonstrations with daily arrests (together with his wife Anna, who was women chess champion of Soviet Union and the United States). Boris reflected this struggle for freedom in his book "Writing the Letter Lamed" that became part of the collection "KGB is playing chess" first published in Russia and later translated and published in the United States, Germany and other countries.In 2009 Boris started to write essays on various topics, including modern politics, culture, religion, history, and Jewish philosophy. His selected essays were published in book "The World of a Jew" in Russian. Boris is currently a columnist for several Russian language Jewish newspapers.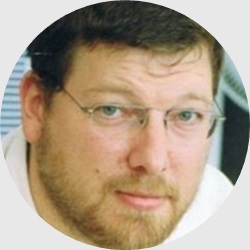 David Kaufman
Narrative and solution focused brief therapist, addictions counselor
Read Sessions
How to talk to teens about addictions
Discussion panel on Cannabis
Read Bio
David Kaufman is a warm and outgoing Narrative and Solution Focused Brief Therapist. He has lectured and taught on a wide variety of mental health topics (trauma, stress management and conflict resolution), philosophic and theological issues (Why good people suffer, Love: Self, Others and God, Religion and Psychology) in Israel and Canada, including York University, Hinks Dellcrest Family Therapy Center, Shaarei Tzedek Hospital in Jerusalem, Maor Aynayim Therapy Center, The Orthodox Union Center, Aish HaTorah College. In 1985 David received the Black Student Union Appreciation Award for his community work in Rochester, N.Y. David and his wife Estair and 2 children moved to Bratislava, after the velvet revolution, working for The Foundation for The Education and Welfare for Jews of Czechoslovakia. Together they established the first Jewish school and educational program in Czechoslovakia since WWII. Assisting in the charity, food, religious services, funerals, etc. for the community. In 1995 he co-founded the Narrative Therapy Center in Jerusalem. In 2003 he was an honorary Staff member at the Hinks Dellcrest Institute as a member of a University of Toronto research project concerning Narrative Therapy techniques. Since that time he has been teaching, working for JACS (An alcohol, drug, co-dependent educational, support group and counseling organization), and maintaining a private practice in Thornhill, Toronto and on Skype.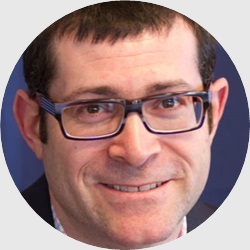 David Shore
Canada Director of Investor Relations for OurCrowd
Read Sessions
OurCrowd in Canada, Israeli innovation success and start-up nation
Read Bio
David serves as Director of Investor Relations in Toronto, breaking new ground for OurCrowd and startup investing in Canada. Prior to OurCrowd, David was a venture capitalist, angel investor and top ranked equity analyst at Mackie Research, CIBC, and Desjardins. As the Managing Director of Terracap Ventures, David developed the firm's overall corporate strategy. David also served as Head of the Technology Group for Mackie Research Capital in the Equity Research department covering Software & Media sectors. David was consistently ranked as a leading technology analyst (software) in Canada, and prior to joining Mackie Research Capital worked at leading financial institutions, including Desjardins, CIBC World Markets, and First Marathon. David 's operational experience includes roles as CFO at several startups including Cavet and Beam Networks. David sits on the Advisory Board of the Canadian Innovation Exchange and also serves as an Advisor to Charity Bids. Additionally, David was a board Director at Sarda Technologies and Helix Medical Systems and recently joined The Next 36 as an advisor.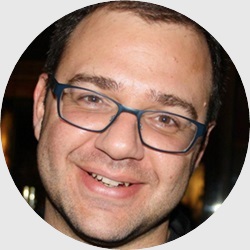 David Silverberg
Poet, artistic director, producer and journalist
Read Sessions
Jewnique by David Silverberg
David interviews successful leaders in Ontario Judaism to learn more about their connections to Jewish culture, in order to find inspiration in how they embraced Judaism via their own journeys. Among the profile subjects whose stories will be told on stage: Judy Feld Carr, David Buchbinder, Moshe Krause, Judy Perly, Igal Hecht. In Jewnique, David will reveal never-before-presented details about his up-and-down relationship with Judaism and what these Jewish leaders taught him about finding your faith in your community and cultural heritage.
Read Bio
David is a spoken word poet, arts educator, workshop leader, artistic director, producer and journalist. He founded Toronto Poetry Slam, one of Canada's largest spoken word events. His first theatre show Jewnique debuted in Toronto in 2018. He has performed across Canada, including at events such as the Luminato Festival of the Arts, Word on the Street, Words Aloud Poetry Festival in Durham, Vancouver Poetry Slam, Saskatoon Poetry Slam, Throw Poetry Slam in Montreal and many more.
David's debut book of poetry Bags of Wires was published by LyricalMyrical Press in 2007. His upcoming book will be published by ChiZine in 2019. His non-fiction work has been published in the The Washington Post, BBC News, The Globe & Mail, Toronto Star, Vice, Buzzfeed, Ars Technica, NOW Magazine, Quill & Quire, Canadian Business, Canadian Jewish News, Pharmacy Business, Ryerson Alumni Magazine, Raptors Magazine and many more.
Dror Burstein
Israeli novelist, poet, and translator
Read Bio
Dror Burstein was born in 1970 in Netanya, Israel, and lives in Tel Aviv. A novelist, poet, and translator, he is the author of several books, including the novels Kin and Netanya. He has been awarded the Jerusalem Prize for Literature; the Ministry of Science and Culture Prize for Poetry; the Bernstein Prize for his debut novel, Avner Brenner; the Prime Minister's Prize; and the Goldberg Prize for his 2014 novel, Sun's Sister.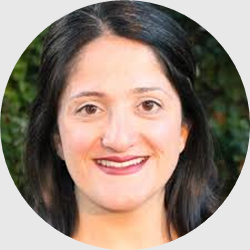 Dyanoosh Youssefi
Criminal defence lawyer, legal studies professor, writer, social justice advocate
Read Sessions
Is this Justice, Justice? The Canadian Criminal Justice System and the Biblical Concept of Justice & Punishment
"Justice, justice, you shall pursue!" Plenty of ink has been spilled expounding on this commandment. How do you think the Canadian and North American justice systems measure against the Biblical concept? Do you think our system is more lenient, progressive, and forgiving than the one described in the Torah? Is it the other way around? The Canadian criminal justice system is both praised for its fairness and neutrality, and criticized for ignoring the needs of victims, being overly punitive toward offenders, and at times inhumane. The Jewish concept of justice, as described in the Torah, appears to be filled with inconsistencies: great compassion and ruthless punishment live side-by-side in the pages of the Torah. Can the Jewish concept of justice shed light on our adversarial, punitive justice system? How would the biblical portrayal of justice and punishment change the way we do things in Canada and the western world? Is the Canadian system one that upholds "Justice, justice?"
Read Bio
Dyanoosh Youssefi is a Jewish-Iranian immigrant whose family escaped Iran when she was 11-years-old. She is the Executive Director and founder of All IN, an organization that advocates for inclusive communities. She is a former criminal defence lawyer, a legal studies professor, a writer, and a social justice advocate. Her passion for justice and building community led her to run for Toronto City Council in 2014. For over 30 years, she has volunteered consistently, both at the local and international level, and has served in different capacities (Vice-Chair, Secretary, Governance Chair, Director) on the Board of Directors of RESULTS Canada and Parkdale Activity Recreation Centre.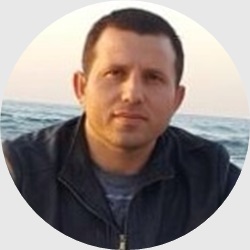 Eli Chagaev
Krav Maga instructor
Read Sessions
Use of dogs in various Israeli security forces including Police, Magav.
Philosophy of martial arts and Krav Maga
Read Bio
Eli, immigrated to Israel in 1995 from the Caucasus and already in 1996 he won Israel's Boxing Championship. Eli served in Border Police. In 2003, he began working for the prison guards unit, the Nahshon unit. Eli is also certified K-9 and shooting instructor and trained Prison Guards, K-9 units well as Israeli Police School. Eli is the official representative of Aiki Krav Maga in Canada train students in his own martial arts school in Bradford, and in a martial arts club in Woodbridge.
Eli Ovits
Chief Executive of Limmud International
Read Sessions
Creating Community: Strengthening Our Global Jewish Family
Together we will explore some of the worldwide challenges facing the Jewish People and society at large. Has Limmud, and others, developed a proven formula to combat them? To engage people, and create a community fit for our times and common future? This session welcomes innovative minds – seeking to learn and get involved.
Read Bio
Eli Ovits is Chief Executive of Limmud. Representing Limmud in 42 countries, Eli supports the development of Limmud, its programs and volunteers. Eli is a Captain (res) in the IDF Spokespersons Unit and a graduate of Hebrew U. He has lectured and traveled widely working to combat extremism and strengthen our global Jewish community.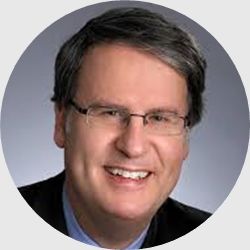 Elliot Malamet
Professor, Jewish philosophy and spiritual educator
Read Bio
Dr. Malamet received his doctorate in English Literature from the University of Toronto, has taught Jewish Philosophy in Canadian universities for over 20 years, and was the Department Head of Jewish Thought at TanenbaumCHAT secondary school. He currently lectures in Israel at the Hebrew University of Jerusalem and many other Israeli institutions.
Dr. Malamet's work in the field of spiritual education has been featured in the leading Canadian newspapers and he has appeared on Canadian radio and television. He has run seminars on teaching Judaism to young people in the United States, Canada, England and Israel and is consulted by people worldwide on the subject of Jewish education.
His rational approach is responsible for creating a sense of emotional and spiritual connection that attracts individuals to lead an informed, meaningful and inspirational life, underpinned with Jewish values.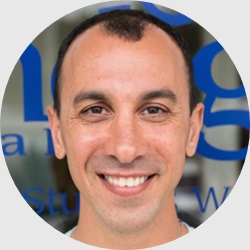 Genya Klaiman
Yoga teacher and therapist
Read Sessions
Yin Yang Yoga class
Family Yoga class
Read Bio
Genya Klaiman is the owner and director of Indigo Yoga Studio, located in Richmond Hill Ontario. After completing his kinesiology program in Wingate Institute (IL) in 2003, Genya set out on a journey to discover the mind-body-spirit benefits of Yoga.Combining knowledge and experience gained in the past twenty years, he offers a highly integrated approach by fusing elements from Hatha Yoga, Yin Yoga and Qi Gong.
As a yoga teacher and therapist, Genya has assisted in improving the lives of numerous individuals who have reached out to him with a variety of health conditions and life challenges. He is certified in Phoenix Rising Yoga Therapy and has completed 1,500 hours in yoga therapy training.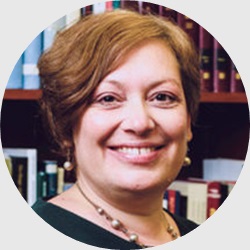 Galit Baram
Consul General of Israel in Toronto and Western Canada
Read Bio
Galit Baram was born in Jerusalem, Israel in 1969. Her academic background includes a Bachelor's Degree in Archeology and English from Tel Aviv University (1991-1994) followed by a Master's Degree in American Studies from the Hebrew University of Jerusalem (2003-2006). She speaks Hebrew, English, and Russian.
Her international postings include: Counselor for Public Affairs and Coordinator of Academic Affairs at the Israeli Embassy in Washington DC (2009-2012); Counselor for Economic Affairs in Cairo (2006-2009); and Counselor for Political Affairs in Moscow (1998-2003).
Ms. Baram began her career with the Ministry as a political assistant in the Director General's Bureau and with the Department of Eurasia and the Caucasus at Ministry Headquarters in Jerusalem (1994-1998). She later held the position of Deputy Director in the same department, and Director of the Department for Palestinian Affairs and Regional Cooperation (2013-2016).
From August 2016, Ms. Baram took position as Consul General for Israel in Toronto. She is married to a fellow diplomat and has two children.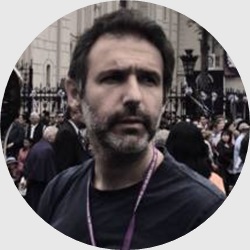 Igal Hecht
Documentary films director and producer
Read Bio
Throughout his twenty-year career, Igal Hecht has been involved as a director, producer and editor in the production of over fifty documentary films and over twenty television series. Igal's productions have been screened on Netflix, HBO Europe, CBC, BBC, The Documentary Channel, Super Channel,Yes-TV and a variety of other broadcasters and film festivals. Igal has also produced hundreds of corporate productions for high end clients such as Canadian Tire, Lynx, Microsoft, BRP and many others. Igal is currently wrapping up post production on two 13 part documentary travel series, which are set to air nationally in early 2017 in Canada, the US and Europe.
Ilana Rubenstein
Psychotherapist, Jewish educator
Read Sessions
Overcoming Life Obstacles
Leonard Cohen & Facing the Darkness
Read Bio
Ilana Rubenstein is a therapist, a mother and teacher at The Village Shul and The Yorkville Jewish Centre in Toronto. Her greatest passion is connecting Torah wisdom to our personal paths and struggles. Ilana is part of the Jewish Women Renaissance Project.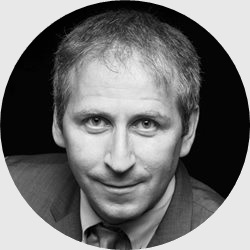 Irvin Studin
International policy and public administration expert, professor, author
Read Sessions
The Russia-West conflict in the 21st century
The threat to free speech panel discussion
Read Bio
Irvin Studin is president of the Institute for 21st Century Questions, and editor-in-chief and publisher of Global Brief magazine. Studin is currently visiting professor at the Université du Québec à Montreal and has been a professor in leading universities in North America, Asia (Singapore) and Europe. Studin is the co-founder of Ukraine's Higher School of Public Administration (Kiev). His latest book is Russia Strategy, Policy and Administration (Palgrave-MacMillan). He worked for a number of years in the Privy Council Office in Ottawa, as well as in the Australian department of the prime minister and cabinet in Canberra.
He was a member of the team that wrote Canada's 2004 national security policy, and he was the principal-author of Australia's 2006 national counter-terrorism policy. He holds degrees from the Schulich School of Business at York University, the London School of Economics and the University of Oxford, where he was a Rhodes Scholar. His received his PhD from York's Osgoode Hall Law School. Studin lectures and advises around the world in a number of languages, and has written for publications ranging from the Financial Times to Le Monde, Vedomosti, the Globe & Mail, National Post, Le Devoir, La Presse, Indian Express, The Australian, and the Straits Times.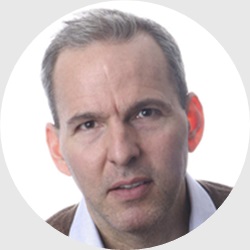 Jonathan Kay
Author, reporter, journalist, editor
Read Sessions
Canada's Cult of the Noble Savage Harms Its Indigenous Peoples
The threat to free speech panel discussion
Read Bio
Jonathan Kay is a Toronto-based book author and reporter. He is the Canadian Editor for Quillette, and the co-host of the Wrongspeak podcast. His work appears regularly in the National Post, the Washington Post, The Atlantic, CBC.ca, Foreign Affairs, Maclean's and Foreign Policy. His books include Among The Truthers (HarperCollins, 2011) and Legacy: How French Canadians Shaped North America (Signal, 2016).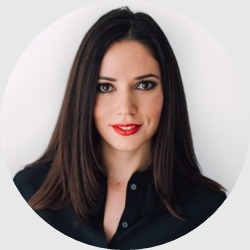 Julia Dobkine
Personal Stylist, Image and Colour Advisor
Read Sessions
Brand awareness and Image, psychology of colour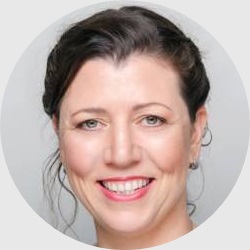 Lana Lior Model
Social worker, psychotherapist
Read Sessions
Stress management workshop
Today stress is a part of our everyday life as students, adults, parents and young children. How does our brain create it? Do we need stress? How does our whole system influenced by it? What are the possible ways to handle stress? Can we benefit from being stressed? Stress-management workshop is very engaging and includes active involvement of the participants. Tools for stress management will be presented as well.
Read Bio
Lior Model has over fifteen years of clinical experience offering psychotherapy to teenagers and students, adults and families, facing parenting crisis, people, struggling with identity issues, low self-esteem, loss and other challenging transitions in life. Lior is experienced in treating emotional pain, behavioral issues, communicational challenges, anxiety and social problems with teenagers and adults, going through difficult life transitions and existential crises, treating complex issues such as identity crises, internet addiction, obesity and depression. Lior has deep love and compassion for our complicated human nature. She believes that we are much more resilient than we think of ourselves.
Lior is a registered member of Ontario College of Social Worker (RSW, MSW) and a Certified Group Facilitator. She has Master of Social Work from University of Windsor, and Bachelor of Social Work from the Hebrew University of Jerusalem.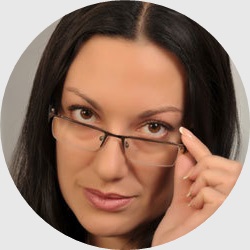 Katya Katsman
Clinical social worker, family therapist and sexologist
Read Sessions
Байки из кабинета сексолога
Я работаю с людьми более 15 лет и за это время скопилось огромное количество ситуаций, примеров и курьезов, на примере которых я поделюсь своими мыслями и знаниями на тему отношений и секса. Местами будет серьезно, местами- весело, но вы точно уйдете с нашей встречи с информацией к размышлению.
Родители подростков должны знать!
Поговорим о том , что должны знать pодители подростков. Какие соблазны и опасности могут поджидать их подрастающих детей. B этот раз я предлагаю разговор с родителями подростков и он не только о сексе. Об эмоциональных переживаемых, гормональных изменениях, желание быть взрослыми, первая любовь , алкоголь, наркотики….
Read Bio
Katya Katsman is a clinical social worker, family therapist and sexologist. A graduate of Tel Aviv University, Master of Clinical Social Work. Certified family therapist of Israeli association of family therapy. Sexologist (a graduate of Bar Ilan University). Since 2006, Katya manages a private practice – individual, couples and family. In addition, she conducts lectures, seminars and workshops for parents on the topics of parenting and relationships with children, sex education for minors and personal growth. Regular guest of the 9th channel of the Israeli TV and iland.tv.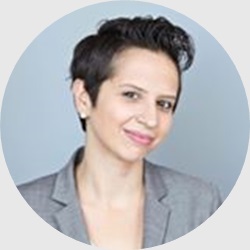 Melissa Lanstman
Strategic communications leader for federal government and political campaigns
Read Sessions
Becoming a Changemaker: Navigating Canadian Politics as a Russian Jew in 2018
Changemakers are value driven and thrive on purpose. Understanding where you can affect politics is the first step in becoming a changemaker. Melissa will take you through how Russian-Jews and pro-Israel Canadians can participate in the democratic process and build relationships within the Canadian political arena. No matter who you are or where you come from – the future of Canadian Russian-Jewish community is in your hands. In this session, you'll learn how to navigate, advocate and affect change in your community.
Read Bio
Melissa has more than a decade of experience serving as a strategic communications leader in high-profile positions across the most senior ranks of the federal government, political campaigns across Canada and in the private sector. With a diverse background spanning finance, trade, foreign affairs and the environment, Melissa has a proven track record developing successful public affairs and communications engagement campaigns as well as effective issues-management strategies. A seasoned communicator, Melissa brings focused experience in problem solving and strategy development for public affairs and stakeholder engagement campaigns as well as reputation, issues management and crisis communications.
Prior to joining H+K, Melissa was head of Premier Doug Ford's 2018 Campaign War Room and served as chief spokesperson for the campaign. Prior to that she served as Caroline Mulroney's leadership campaign director. Melissa also held senior roles in the 2008, 2011 and 2015 federal Conservative Party of Canada campaign war rooms. From 2007 to 2015, Melissa served as director of communications for Canada's ministers of finance, foreign affairs, trade and environment. She provided strategic communications advice, speechwriting and media relations support to ministers in intense and highly scrutinized media environments. Melissa also brings private sector experience in financial communications having worked as a senior director at CIBC World Markets. She has provided media training, debate prep and speech coaching to both political leaders and C-suite executives and is a frequent media commentator on the topic of Canadian politics.
Melissa graduated from the University of Toronto and went on to graduate studies at Ottawa University. She is active in community service as a volunteer, board member and mentor with several organizations, serving on the board of directors for the Canadian Jewish Public Affairs Committee (CJPAC) and the Canadian Council of Jewish Affairs (CIJA) in Toronto and Jewish Addiction Community Services (JACS). Melissa is a mentor with Women in Politics (WIP) and is active in fundraising and raising awareness of Crohn's and Colitis Canada.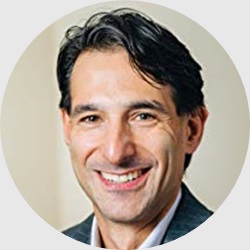 Michael Dermer
Entrepreneur, speaker, lawyer and author of The Lonely Entrepreneur
Read Sessions
Skills You Need To Be a Better Entrepreneur
In today's hypercompetitive world passion & grit aren't enough, we must develop the skills and mindset to be a better entrepreneur each day. From managing the chaos to generating revenue to standing out from the crowd. In this workshop we'll walk you through top 10 skills you need to be a successful entrepreneur.
The Art of Pitching To Investors – Show us what you've got!
The investment process can be like being transported to a parallel universe. Not only must you understand the process, but you must deal with someone poking and prodding your baby. Even though having capital is essential to growing your business, the process seems like a distraction from the business. In this workshop, we arm with you the perspectives not only to take on the process but to influence the process to your benefit.
Read Bio
Michael Dermer is an entrepreneur, lawyer, speaker, coach, cofounder and author of The Lonely Entrepreneur – a one stop shop that understand the entrepreneur's struggle and provides solutions to the business and personal issues we all face as entrepreneurs. Michael founded and sold the first company to reward people for being healthy and is considered a pioneer of the health rewards industry. Michael's book is based on his experience of watching the company he built from the ground up almost get destroyed overnight by the financial crisis of 2008. Today, Michael's mission is to help unlock the potential of entrepreneurs worldwide by turning their passion into success.
Nadia Stolpner
Meditation coach
Read Sessions
Meditation workshop
Contemplative movement workshop – "Dance of the Soul"
Read Bio
Passionate about beauty, peace, and joy/divine presence within all and beyond, Nadia facilitates transformative workshops using contemplative dance, other arts and meditation. Originally from St. Petersburg, Russia, Nadia's journey in creating her work began by first studying and working in the field of business, then switching to social work, followed by pursuing her interests in spirituality and contemplative movement/dance. She facilitates "Moving Sanctuary" workshops and provides soul-heart-body counselling in private practice as well as at various social service organizations.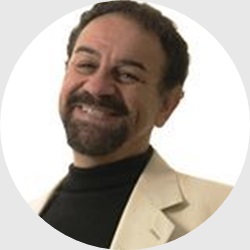 Pyotr Schwartzman
Architect, painter and artist
Read Sessions
The story of top Jewish architects in the world
Watercolor art workshop
Read Bio
Pyotr is a well-known architect, painter and artist in Ottawa circles. Originally from Belarus, Pyotr came to Canada from the former Soviet Union in 1979 with degrees in architecture and fine art.
Pyotr has travelled many corners of the globe and tells the stories of what he sees through his paintings. He uses mainly oils and watercolour. More of his work can be seen in the architecture within various buildings and projects he has been involved in throughout Ottawa. The best example of his art can likely be seen in the form of six large interpretive panels in the Canadian War Museum. Pyotr has been teaching his art skills to children through his school, Peter Schwartzman School of Art.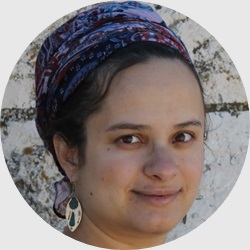 Rachel Danziger-Sharansky
Writer and blogger, teacher
Read Sessions
Jerusalem, in the Flesh
In a rare personal session, talented writer, blogger, and native Jerusalemite Rachel Sharansky Danziger will talk about how Jerusalem made her life possible – and complicated. Like so many Soviet Jews, Rachel's father, Natan Sharansky, became a Zionist following the six days war. The famous picture of the paratroopers by the Western Wall inspired his generation to fight for their right to immigrate to Israel, and started the struggle that allowed Rachel to be born as a free Jew in Jerusalem. But life in real Jerusalem isn't always simple, and the future and the past tend to complicate the present. This session will explore the duality of a city that's both a symbol and a real place, a source of inspiration – and a place to hang clean laundry….
Read Bio
Rachel Sharansky Danziger is a Jerusalem-born writer and speaker who's in love with her city's vibrant human scene. She writes about Judaism, parenting and life in Israel for the Times of Israel and Kveller, and explores storytelling in the bible as a teacher and on 929 (a platform with daily content centered on basic issues within society, ethical dilemmas, questions of gender and social justice, democracy and governance and other relevant issues – all through the prism of Tanakh, chapter by chapter). She is the daughter of Nathan Sharansky.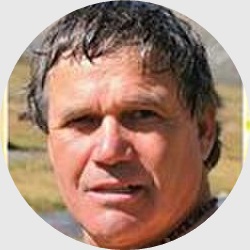 Rami Sherman
IDF Commando Officer, team member of Operation Entebbe
Read Sessions
On the ground at Entebbe – a rescue missing like no other
In 1976, when an Air France plane was hijacked with 248 passengers and rerouted to Entebbe, Rami was the Operations Officer of the unit, under the command of Yoni Netanyahu. The operation took place at night. Israeli transport planes carried 100 commandos 4,000 km to Uganda for the rescue operation. Rami was part of the 33 officers and soldiers who freed the hostages at the Entebbe terminal. The operation, which took a week of planning, lasted only 90 minutes. In this session, Rami shares his amazing story and what he learnt about identity, mutual responsibility, and lessons that we can all use today.
Read Bio
Rami Sherman was born on Israel and grew up on Kibbutz Lehavot Habashan. In 1976, when an Air France plane was hijacked and rerouted to Entebbe, Rami was the Operations Officer of the unit, under the command of Yoni Netanyahu. Along with his team, Rami was involved in both the planning and rescue mission. Upon returning to Israel, Rami continued to serve in the unit, was a Special Operations Commander, and later worked in reserves. Rami is married, has two daughters five grandchildren. He lives with his family on Kibbutz Ma'agan Michael. He studied physiotherapy at the University of Tel Aviv, and has worked as a physiotherapist in various positions, including, among other things, as a physiotherapist for the Israeli Olympic team.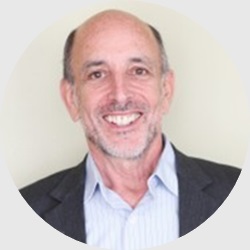 Ron Mandel
Corporate coach and facilitator
Read Bio
Ron has been a coach and facilitator for more than 30 years where his focus is on building a values-based culture as the cornerstone to organizational success. Ron's expertise is in leadership development – in reconnecting people to the leader within. In that capacity, he has consulted with multi-nationals in Canada, the US, Europe, China and India. He has lead change initiatives, conducted numerous sessions in Strategic Planning and Team Building, and designed and delivered programs in Performance Management. He has coached people from all walks of life – from executives of major corporations to youth.
Ron is certified in Creative Problem Solving with Synectics in Boston and in numerous leadership development programs. He has interned with University Associates and Esalen in California, the Gestalt Institute in Toronto. These, combined with his undergraduate degree in Engineering and graduate program in Environmental Studies, have laid the foundation for his work in Delivering Happiness at Work.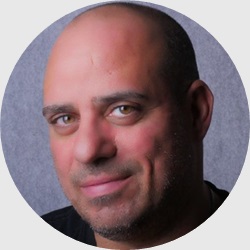 Ronen Israelski
Documentary filmmaker
Read Sessions
The day I met Hitler
First Hand Accounts of Ordinary People Coming Face-To-Face With Hitler. A compelling combination of archival and up-close and visceral interviews with those who were there, and served the Nazi regime. "The Day I Met Hitler" transcends the written account and the scratchy news reel, bringing the past into a very real and personal present.
Racing against time, weaving together personal narratives of the last remaining people who had direct contact with Hitler. "The Day I Met Hitler" features newly discovered stories and images of the most infamous man in history.
Read Bio
Ronen Israelski is a documentary filmmaker. Graduated from the prestigious Kent Institute of art in England, Ronen has been involved in the media industry for over 20 years. He was on the creative team who introduced Israel with the famous show "a star is born". Israelski has been nominated for best documentary for his feature doc "Green eyes". Several years ago he immigrated to Canada with his family and launched a career in television directing for American and Canadian broadcasters. Israelski has a "cutting edge" approach to documentary and his work receives excellent reviews from critics. His personal biography as a son of a holocaust survivor met his professional ambition with his latest project "The Day I Met Hitler".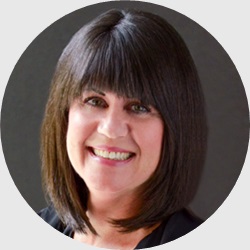 Ruth Panofsky
Professor of English and Canadian Literature at Ryerson University
Read Sessions
Canadian Jewish Writers: Literature and Cultural Identity
Irving Layton, Mordecai Richler, Leonard Cohen, Anne Michaels, David Bezmozgis—some of Canada's best-known writers are Jewish. These writers mapped the Jewish experience onto the Canadian landscape, but that experience was never easy. It led to feelings of exile and alienation, fraught associations with other minority groups, and a complicated relationship with mainstream Canadian culture. This presentation will probe the matter of cultural identity, as it is given shape by Canadian Jewish writers in works of verse and fiction that explore the conditions of life in Canada and its enduring links to the historic past.
Adele Wiseman's Crackpot: An Enduring Novel
The presentation examines Adele Wiseman's 1974 novel Crackpot, described by Jewish Studies scholars Ruth Wisse as a foundational 20th-century literary text and Josh Lambert as a radically feminist work. Wiseman's unlikely protagonist is an obese Jewish prostitute named Hoda, who services the boys and men of North End Winnipeg during the interwar period.
Though she is broken by traumatic events in her impoverished life, Hoda is also remarkably resilient. A force of nature, she rallies and finally is accepted by her immigrant community, embraced by the same women who once shamed her and the men who exploited her warm-heartedness. This presentation will consider the complexities that make Hoda's character one of the most moral and resonant in Canadian Literature.
Read Bio
Ruth Panofsky is Professor of English at Ryerson University, where she specializes in Canadian Literature. She has published widely on Canadian Jewish writing, with an emphasis on women writers. Her books include At Odds in the World (2008), the first volume of scholarly essays devoted to Canadian Jewish women writers, and The Force of Vocation: The Literary Career of Adele Wiseman (2006), the first monograph to focus on Wiseman. Most recently, she edited The New Spice Box: Canadian Jewish Writing (2017) and The Collected Poems of Miriam Waddington: A Critical Edition (2014), which won the Canadian Jewish Literary Award and the J. I. Segal Award. Panofsky has also published two volumes of poetry: Lifeline (2001) and Laike and Nahum: A Poem in Two Voices (2007), which won the Canadian Jewish Book Award. In 2017, she received the Louis Rosenberg Canadian Jewish Studies Distinguished Service Award.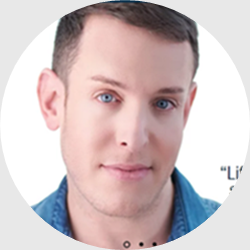 Shai DeLuca-Tamasi
Interior designer, TV personality
Read Sessions
The secrets of great interior design
Read Bio
Shai DeLuca-Tamasi is the founder and president of SHAI DELUCA INTERIOR DESIGN, located in what has been described as one of North America's hottest design hubs, Toronto. SHAI DELUCA INTERIOR DESIGN's residential practice is known for its distinct combination of contemporary appeal with traditional overtones, providing a classic yet timeless feel in a soothing and warmly understated manner. In 2011 Shai joined Canada's top design professionals as an Interior Design Expert on Canada's number one morning show: CityTV's Cityline.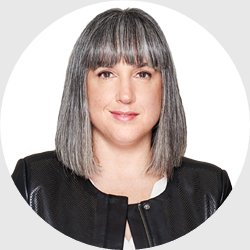 Sharon Shore
Family lawyer, author, past President of Jewish Family & Child Service of GTA
Read Bio
Sharon Shore is a partner at Epstein Cole with a focus on family law. She has worked on cases at all levels of court in Ontario, including the Court of Appeal.
Sharon has authored and co-authored several articles on family law issues and has given lectures on a variety of family law related topics. She was an instructor for the Family Law Section of the Bar Admission Course for the Law Society of Upper Canada. Sharon also sat on the Advisory Committee for Downtown Legal Services at the University of Toronto, Family Law Section.
Sharon holds a degree in Political Science from York University and an LLB from Osgoode Hall Law School. She was called to the Bar in 1998. Sharon is a member of the executive of the family law section of the Ontario Bar Association and is the immediate past President of Jewish Family & Child Service of Greater Toronto. Sharon is also the editor of the Bnai Brith Law.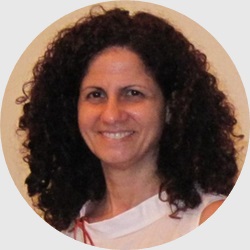 Sigal Haber
Professor of entrepreneurship at Schulich School of Business, children book author
Read Sessions
Entrepreneurship Study Presentation
Sigal will present findings from a research done about entrepreneurship in Ontario from 2016, where Sigal had been involved in the Israeli team and on 2016 she led the Ontarian one. This research was part of an international longitudinal study that has been running since 1999 and includes over 60 countries, data there is being compared to developed economies including Israel. Sigal will also discuss how entrepreneurship grew in Israel in the recent years.
Read Bio
Dr. Haber is an Adjunct Lecturer in entrepreneurship at Schulich School of Business. She earned her Ph.D. from Ben-Gurion University, Israel. She was an associate lecturer in entrepreneurship studies at the School of Management, Ben-Gurion University and at the Faculty of Management, Graduate School of Business Administration in Tel-Aviv University. Her interests include entrepreneurial process and strategy, tourism entrepreneurship, business incubators and family businesses. Her studies were presented in numerous international conferences and published in leading entrepreneurial and tourism academic journals including: J. of Business Venturing, J. of Small Business Management and Annals of Tourism Research.
In addition to her academic activity, she has been a consultant to the Israeli Ministry of Education in developing unique educational programs in Business Administration and Entrepreneurship. Prior to that as Head of the Research Marketing Unit and a member of the Marketing and Strategic Team of the Negev Tourism Development Administration in Israel.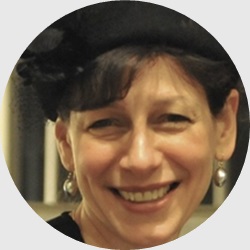 Tina Grimberg
Rabbi, author, Jewish educator
Read Bio
Rabbi Grimberg grew up in the Ukrainian city of Kiev. She moved to North America with her family when she was sixteen. Rabbi Grimberg initially trained and worked as a family therapist. She has her rabbinical degree from Hebrew Union College's Jewish Institute of Religion. She is the first female émigré from the Soviet Union ordained as a rabbi in North America. For the past ten years Rabbi Grimberg has served Congregation Darchei Noam in Toronto.
Her first book of memoirs, Out of Line: Growing Up Soviet, was published by Tundra Press in October 2007 and has won numerous awards. Rabbi Grimberg is a member of the Toronto Board of Rabbis, the Canadian Council for Reform Judaism, and is an associate of the Reconstructionist Rabbinical Association and the Central Conference of American Rabbis.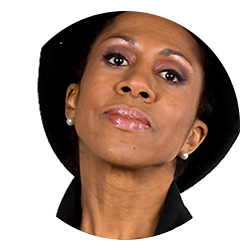 Yelena Khanga
Journalist, TV Personality, Author
Read Sessions
Secrets of Russian TV from an Insider
Yelena is one of the most famous Russian TV celebrity. Since 1993 she hosted dozens of project at several national broadcast channels. Learn more about "kukhnya" of Russian TV from the insider.
Prime minister of Zanzibar and Khiam Byalik. History of my family 1865-1992
Yelena Khanga is a descendant of american slave, famous Jewish writer Khaim Byalik, prime-minister of Zanzibar and polish Rabbi. Join the amazing journey to history one of the most diverse family in the World.
Read Bio
Russian journalist of African/Jewish/African-American ancestry raised in Moscow, USSR, who came to the USA in 1990 to write Soul to Soul: The Story of a Black Russian American Family: 1865–1992. Khanga was the moderator of the Russian television talk show The Domino Effect. She also moderated Russia's first talk show about sex, called About That.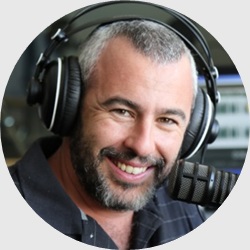 Yishai Fleisher
Hebron Community Spokesperson, media broadcaster
Read Bio
Yishai Fleisher is the International Spokesperson for the Jewish Community of Hebron. Yishai is also an Israeli broadcaster and a frequent columnist for major news websites and media outlets. He holds a JD from Cardozo Law and rabbinic ordination from Kollel Agudat Achim. Yishai is a paratrooper in the IDF reserves and lives with his family on the Mt. of Olives in Jerusalem.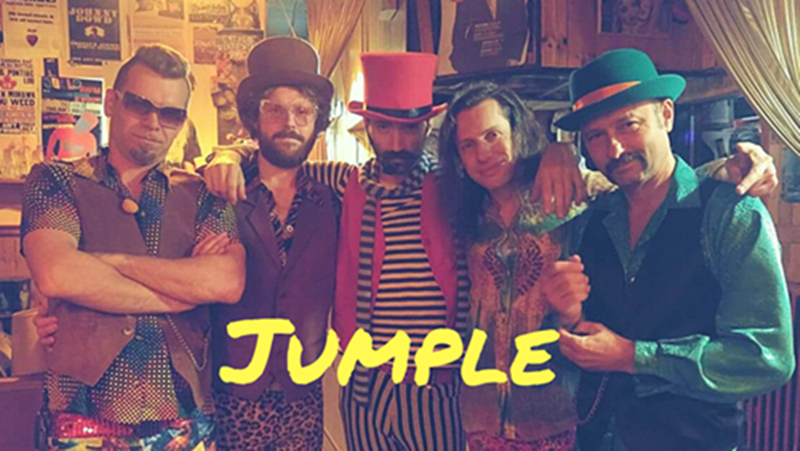 JUMPLE
Read Bio
For sheer exuberance, showmanship, and just plain fun, this band of crazed musical gypsies are simply impossible to beat. With all members of the band hailing from different parts of the former USSR, there is a distinct cultural and musical influence that clearly sets this band apart. It's very rare to see a live band that can coax a crowd into dancing the way the JUMPLE can – they get people out of their seats and on their feet. Rocking flamboyant costumes, synchronized dance moves and an anything-goes attitude, they put on one of the zaniest and most compelling performances – be it at a festival, a house-party or a charity event; their live shows are always unique and interactive experiences, capturing the hearts of a wide variety of audiences JUMPLE is undeniably one of the most refreshing bands to come out of T.O.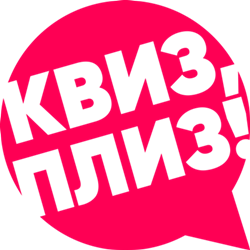 Quiz, Please!
Intellectual entertainment game
Read Bio
Квиз, плиз! – это самая массовая и популярная интеллектуально-развлекательная барная игра в России, которая теперь есть и в Toronto. В Квиз, плиз! играют и в Нью-Йорке, и в Тель-Авиве, и в Астане и даже в Петропавловске-Камчатском (где всегда полночь).
Мы приглашаем всех любителей необычного времяпрепровождения, где команды сразятся за право стать лучшей командой!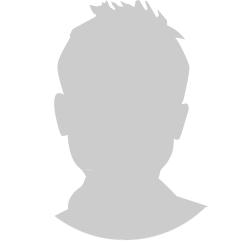 Join us as a Presenter at Limmud FSU Canada Conference